Flatlays + Snapchat // SEVEN TIPS TO TAKE YOUR FLAT LAY IMAGES TO THE NEXT LEVEL! // XXOBRI.COM // GRAPHIC + WEB DESIGN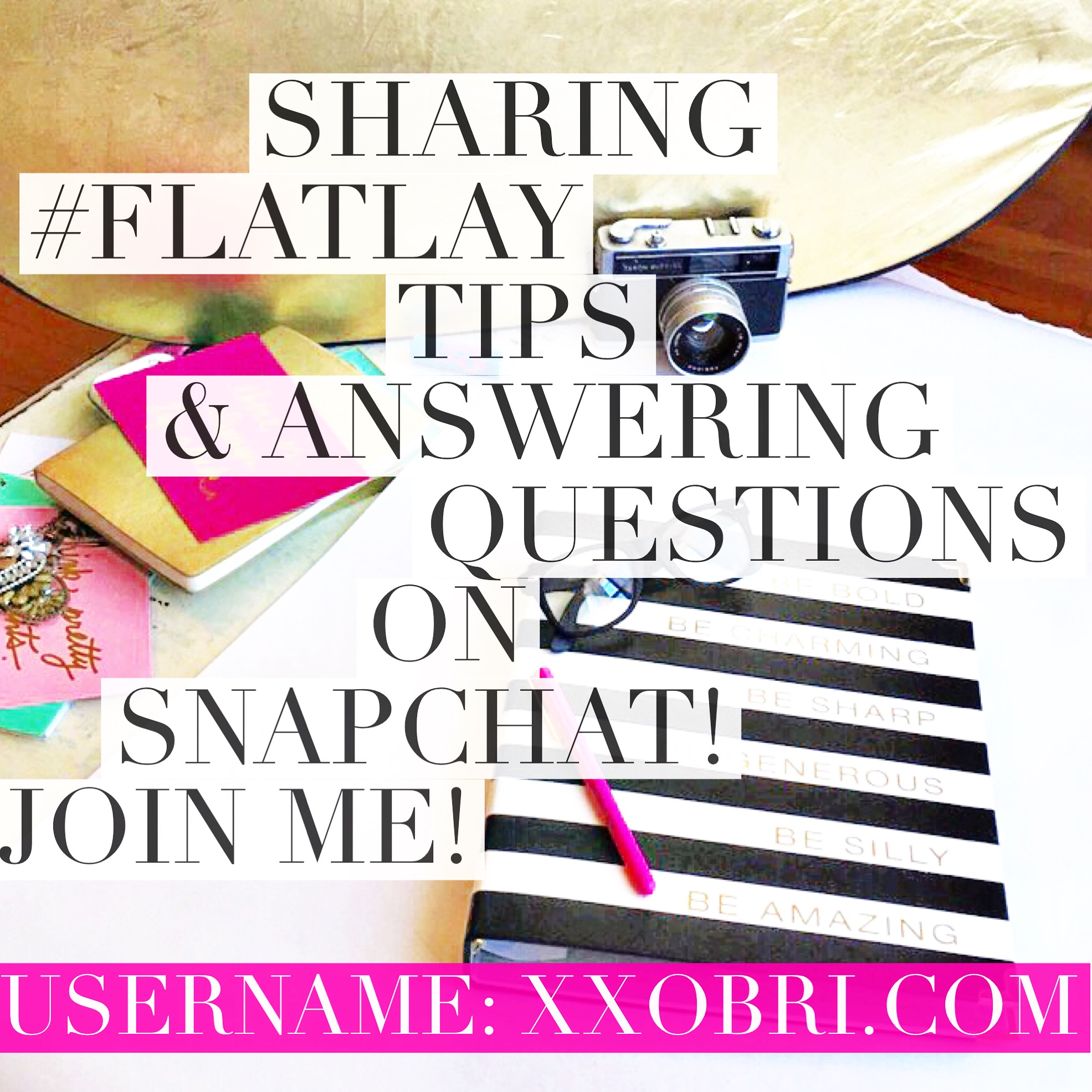 HEY GORGEOUS!
I'm SO excited to be sharing this with you today! So, as many of you know, I'm a part of this pretty badass community of #girlbosses called #TRENDSETTERS! And this week a few of us teamed up for a little social media fun in the form of SNAPCHAT TAKEOVERS [inspired by the king, Gary V]!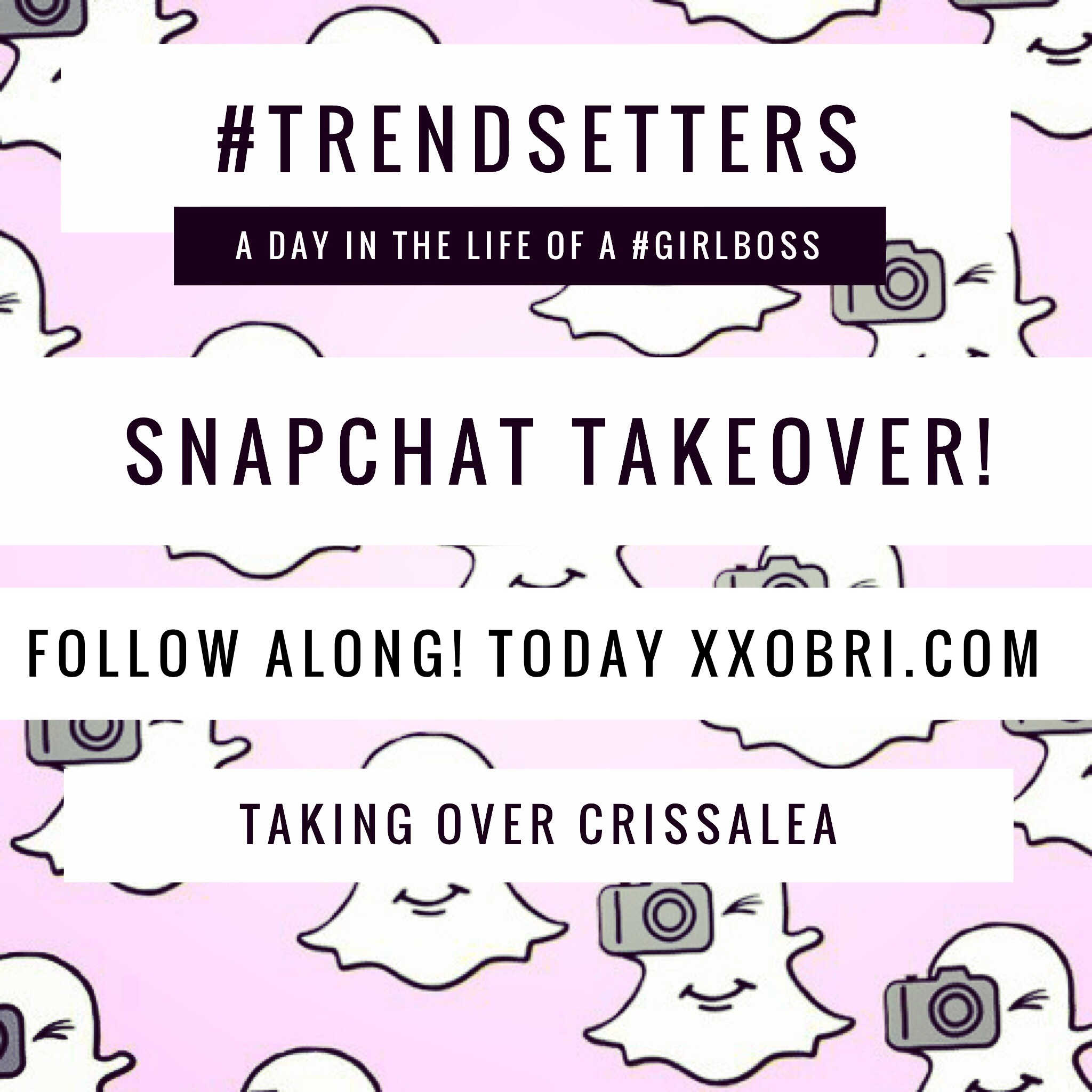 It's seriously been SO much fun + has pushed me to FINALLY start playing with + using snapchat! [I'm not sure why I was so hesitant to dive in! Am I the only one that felt this way?]
After my takeover day, I was inspired to share a little behind the scenes tutorial + answer questions on my snapchat while I worked on taking a few flatlay images!
I had SO much fun getting to share + connect in a new way! I wanted to make sure you didn't miss out so I saved my snaps to break them down to share a little more detail with you here!
SEVEN TIPS TO TAKE YOUR FLAT LAY IMAGES TO THE NEXT LEVEL!
Here's a little pull back look at my set up for the day!
1. EVEN, NATURAL LIGHT IS BEST!
2. STAY ALIGNED WITH YOUR BRAND!
3. TAKE SEVERAL DIFFERENT ANGLES, PLAY UNTIL YOU FIND WHAT LOOKS BEST!
6. BE STRATEGIC + INTENTIONAL!
7. EDIT! [ BE CONSISTENT WITH YOUR EDITING STYLE!]
[I use the Pic-Tap-Go App to edit iphone images! I LOVE that you can save 'recipes' to keep your editing super consistent and save you time!]
I hope you've found this fun little post helpful! Let me know if you have any questions about this post, or anything specific you'd like for me to share more about!
WHAT ARE YOUR FAVORITE PHOTO TIPS/TRICKS? DROP THEM IN THE COMMENTS BELOW!
+ Follow me on SnapChat! [Username is xxobri.com]