#OBSESSED // Friday Faves // XXOBRI.COM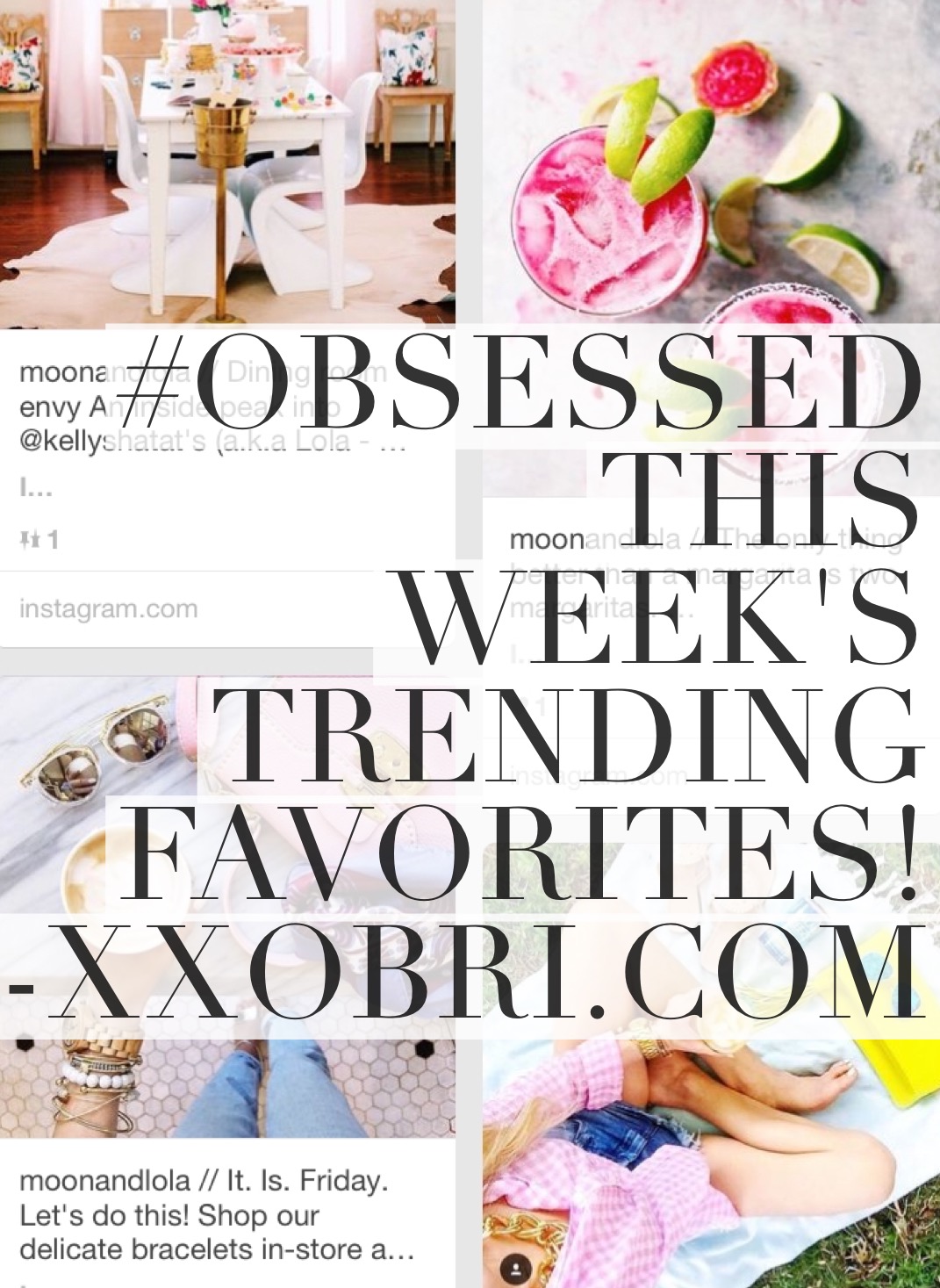 Every week on Friday I like to share a little of what I've been loving for the week!
This week's #OBSESSED features all of my favorite #trending things saved onto one epic Pinterest board just for you! Enjoy!
P.s.-- what are you #obsessing over lately?!
Want to contribute to this board?
Leave your email below and I'll send you a collaboration invite!