How to boss it up, baby!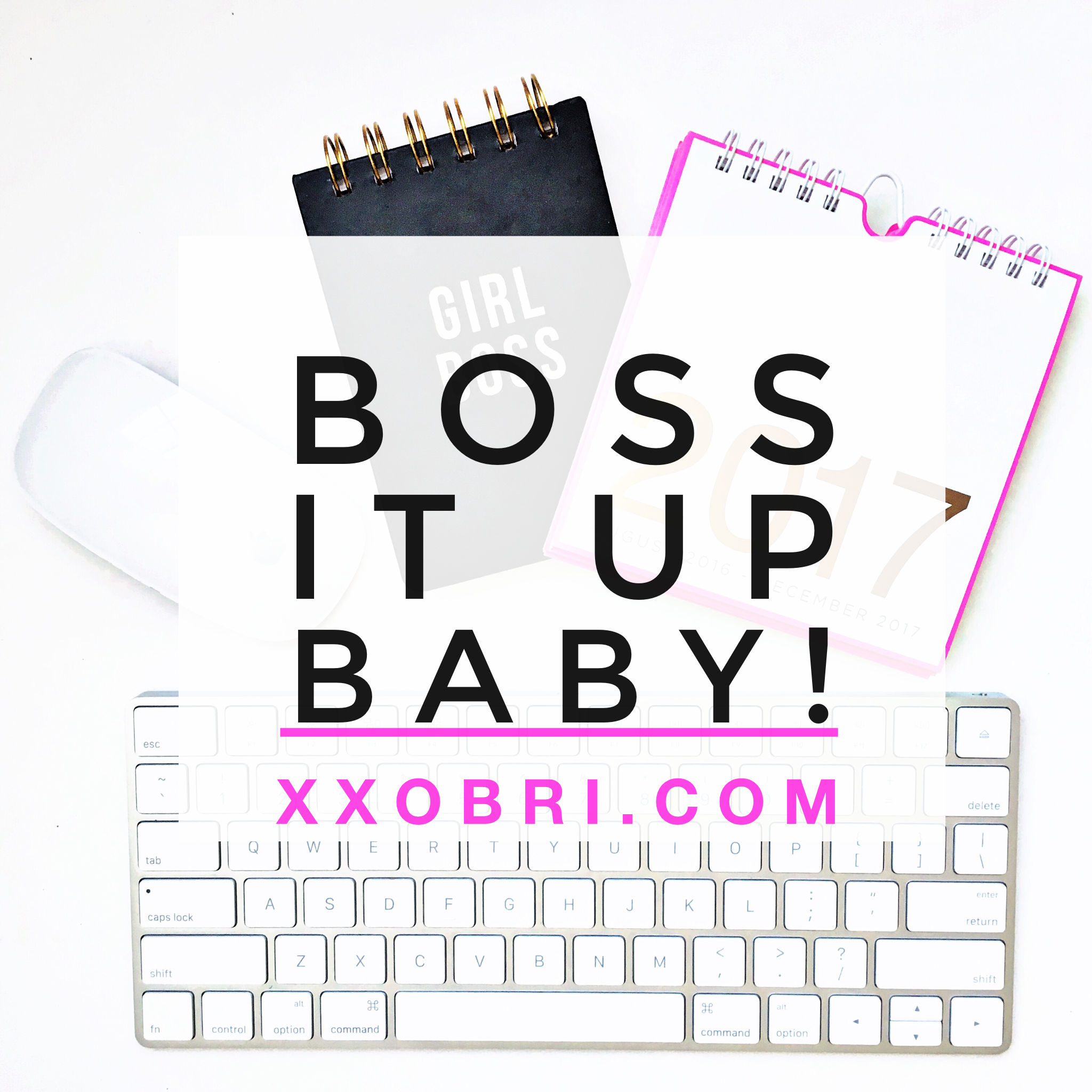 Hey girllllllllllllll hey! 💁🏻💕
I've been sharing a LOT of info lately about how you can really start treating your business like a "real business" to get "real business" results!
So today let's jam about how you can take your boss skills to the next level!
[It's time to leave the employee mindset behind baby!]
So what is it that will really help you #changethegame when it comes to your business + boss skills?
You're probably not going to like this answer--
GETTING OUTSIDE OF YOUR COMFORT ZONE.
Yikes. I know, that one sucks right? But growth does not happen in comfort zones! SO, if you really want to grow, and do BIG things, it's time to start learning to love being uncomfortable!
And ya know I'm gonna #keepitreal-- you've got to be ready to push your boundaries and take action right now!
You can start slow, or you can dive right in, but the most important thing is that you just START!
Here are some tips to help you move out of your comfort zone, past your fears, and help you gain experience, confidence and success!
💕Organize an Event –
Whether it's an in-person event or an online event, you should set a date and organize an event. The actions of organizing and planning an event will teach you a lot about planning, negotiating, and deadline setting. You can do the same thing with an online webinar, the only difference is you may need to learn new technology while you're also learning to plan, negotiate and set deadlines.
💗Get Involved With Others –
Try volunteering for a cause you care about. While you don't want to volunteer with an objective in mind, there is nothing wrong with choosing an event or charity to volunteer with that matches your skill set so that there will be a lot of things for you to do that prove your worth and help you improve your skills.
💕Improve Your Communication Skills –
One of the most important parts of being an entrepreneur is being able to communicate. One way to improve your communication skills is to learn to give speeches and talk to people. If you're not ready to make this jump to speaking in person just yet, you can start with FB live!
💗Become the "It Girl" –
One way to develop your #boss mindset is to become an expert in your niche. Write blog posts, contribute guest articles, and write a book, host webinars, host local events and more. The more you do to develop your expertise, the more confidence you'll have and the more successful you'll become.
💕Learn Something New Regularly –
If you just devote one hour a day to learning something new, then move on to something else when you master the first thing, you'll be able to keep your skills topnotch and develop them even better than you can without a plan of action.
💗Go To Networking Events –
Don't network with only people you're comfortable with that are competition. Instead find events to attend that consist of your ideal clients / customers / audience so that you can learn more from them. Then, network smartly and keep your ears open and listen more than you talk.
💗Learn to Delegate –
No CEO does everything on their own and that is true of an entrepreneur, too. Whether you have a very small home business or a larger business, you'll likely need to learn to delegate something. Even if it's just letting your spouse handle childcare duties and dinner on work days, that's something!
Improving your skills as a boss is not going to happen overnight and you'll never be finished.
Your journey as an entrepreneur is ever evolving and changing.
You may be surprised that what you're doing today is very different from what you'll be doing tomorrow. But, that's how to stay successful-- adapt to change, and develop the skills you need to stay competitive and keep growing!
Which of these are you going to start with?!