KILLIN' IT IN 2017 >>If You Haven't Started Planning Yet, You're Already Behind!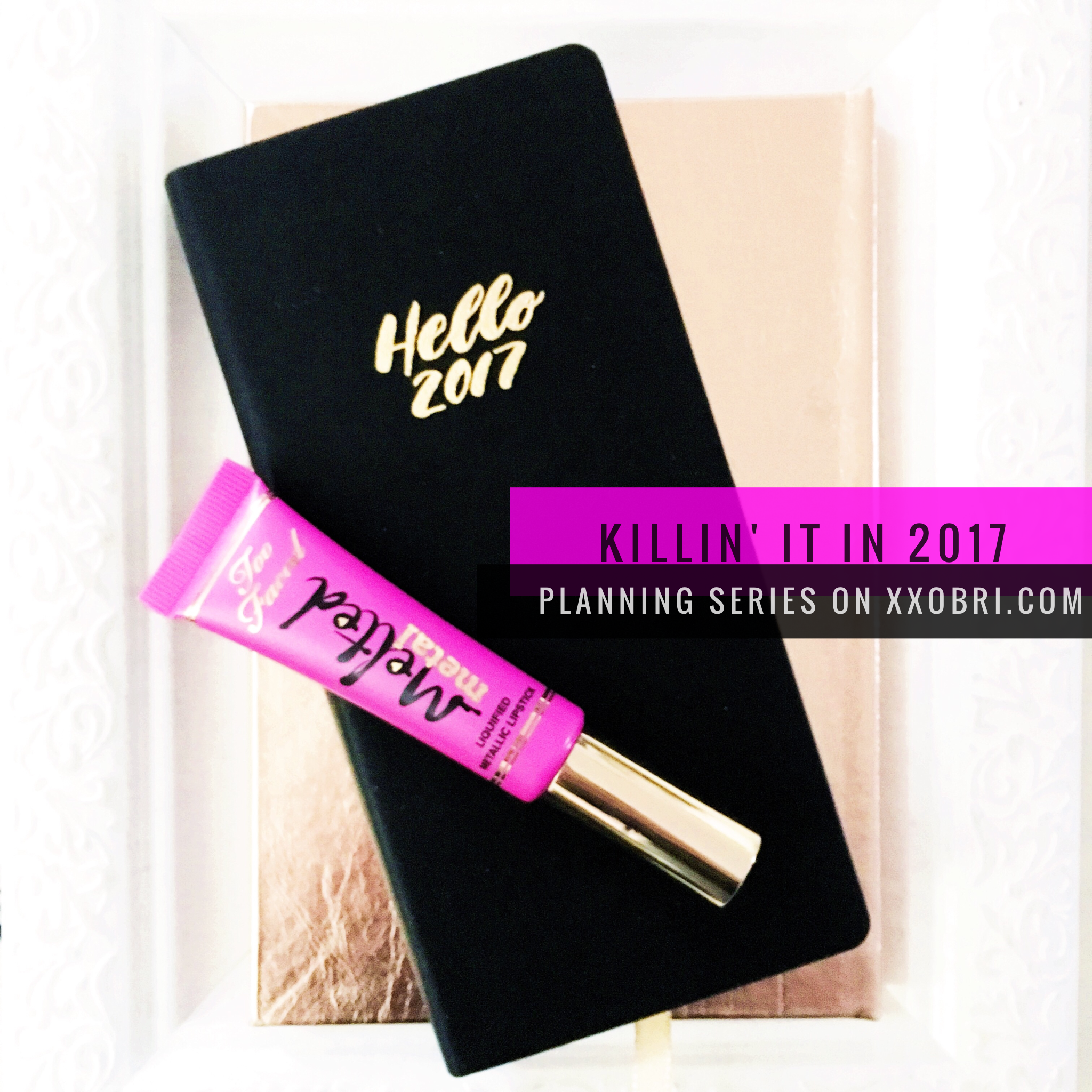 HELLO GORGEOUS!
I'm so excited to be sharing some of my favorite tips to help you plan your BEST YEAR EVER! Real #bossbabes know that working with intention, and the long term in sight is the key to higher profits + really living your dream lifestyle.
Let's keep it real, if you were to ask some of the #girlbosses you admire the most what they have in the works, I'm betting many could be able to tell you nearly every promotion and product coming up for the next 12 or even 24 months! [But just because they can doesn't mean they will! Remember, bossbabes know to keep the details top secret until it's time!]
And guess what?! Having that long term game plan is what helps take you from working like an employee to working like a BOSS! With the right plans in place, you can FINALLY start working on getting ahead, versus always just trying to keep up!
I know what you're thinking, "Sounds great, but it's WAY easier said than done!". I get it! Creating that kind of long-term plan doesn't come naturally for many people. But it's essential to have not only have a vision for where you want your business to go, but you knowing what you need to create (and when),be able to break down the BIG GOALS into easy DAILY tasks so that you can work with INTENTION and at the end of the week/month/year you can check them off the list, work in some additional promos for complementary products, and still leave room for last minute offers!
SO that's where this workbooks and planning guide comes in! It's here to help you with every single detail you need to create your EPIC YEAR Game Plan!
So what are you waiting for?!
Let's get planning and make your next 12 months as easy (and profitable) as possible!
Review & Celebrate the Past 12 Months
Before you can look forward, spend some time looking back. As one vintage ad proclaims, "You've come a long way, baby!" It's time to celebrate!
You have very likely accomplished a lot in the past 12 months, even if some days it doesn't feel like it.
Think back to how you started the past year, and make a list of how you've grown and improved! And really feel into this part of the planning process! It's SO important to celebrate and honor and enjoy our growth so that we continue to attract more of it!
Keep the following life + biz areas in mind as you make your list:
+Family & Relationships
+Financial
+Reputation
+Audience Reach
+Charity & Volunteer Work
+Business Vision
+Spirituality
Next, write down where you were then versus where you are now for each of these areas, and any others that are important to you! In my next post we will put this info to good use to plan our year!
To make this exercise easier next year, + celebrate along the way as you create your best year ever, these two tips will set ya up right from the start!
+Create a business diary. This can be as simple as a Google calendar or a notebook in your Evernote with a new note for each day or week. Spend a minute or two at the end of every day and jot down anything you might want to remember later. For example, you might make a note about being published in Huffington Post, or getting re-tweeted by Marie Forleo. You may also want to include things like product launch dates and results, affiliate promotions, ad campaigns and how they perform, and anything else you'll want to remember or reference later.
+Create a "yay me" file. Here is where you'll record all the good stuff. Glowing emails from clients, exceptional reviews, and even particularly flattering photos should be saved and pulled out whenever you need a pick-me-up. There are lots of ways to build this file, but don't be afraid to get creative. A fun scrapbook with plenty of color will lift your spirits every time you see it!
I can't wait to see your planning in action!
Tag me in your photos of your business diary + yay me file! @xxo.bri on Instagram! And if you're serious about making 2017 the best year ever, just pop your email in below to make sure you don't miss any of the posts in this planning series!