Finding + Understanding Your 'Why' // STRATEGY, BRANDING, + WEB DESIGN BY XXOBRI.COM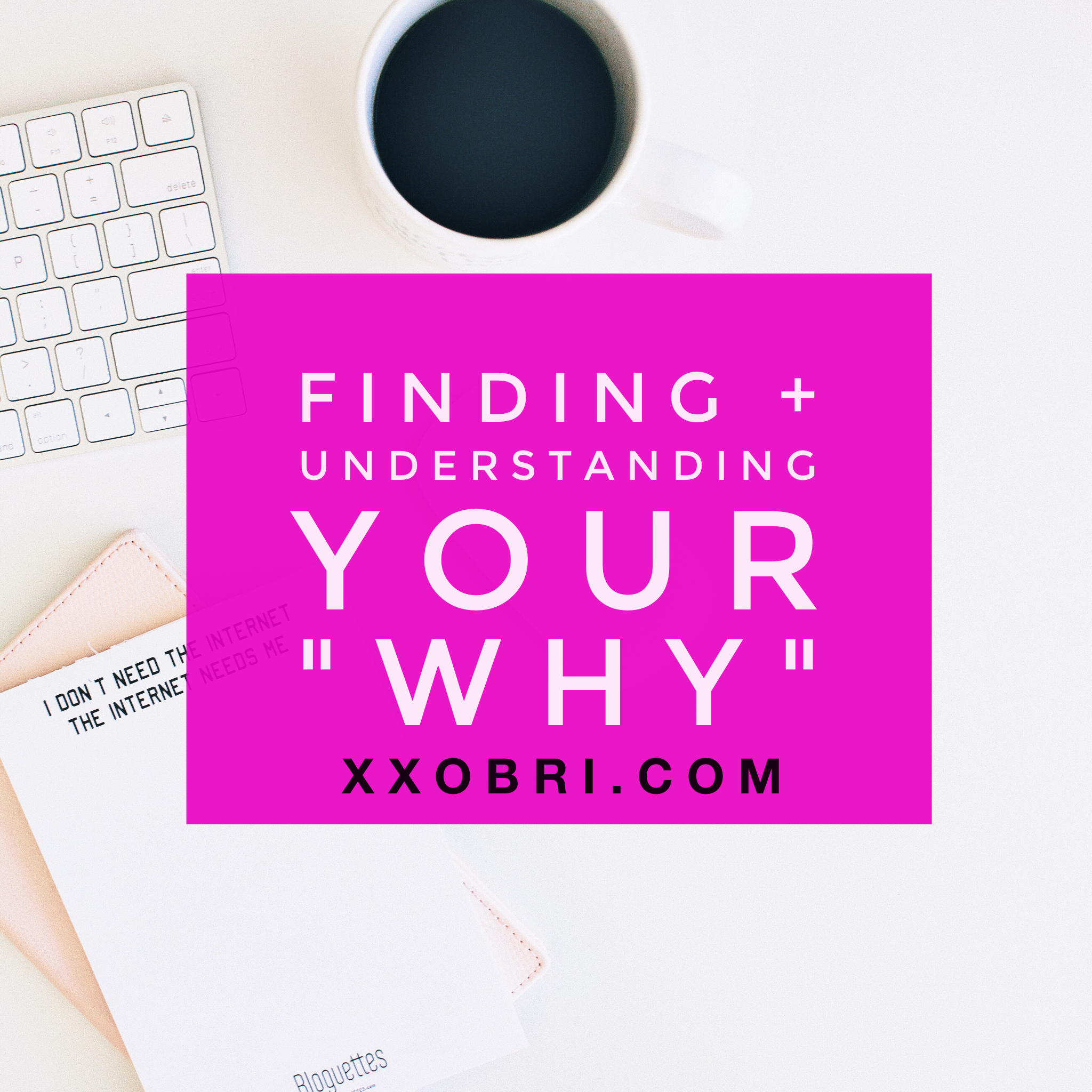 Before you can set goals or achieve anything in your business or your life, you have to understand what really drives you.
What is it that truly gets you up in the morning when all you want to do is roll over and go back to sleep? What forces you to pick up the phone to call yet another potential client? What keeps you going, even when you want to give up?
Your "why" is personal. It's yours alone, and no two why's are exactly alike. More importantly, there's no right or wrong "why."
Maybe you already know what your why is. Maybe you want to help single moms make a better life for themselves. Maybe you want to earn enough money to retire at 30 and travel the world. You might want to start a cat rescue, spend more time with your kids, or go on a mission trip to Africa. Maybe you just want to make a million dollars.💁🏻💰
Once you know what drives you, every decision becomes easier, so before you start setting goals for next year, let's spend some time thinking about why you do what you do.
Ask yourself these questions:
If money and time were of no concern, what would I do with my days?
Looking back at my past year, what events or accomplishments made my heart light up?
If I lost everything tomorrow, what would I most miss?
If I could trade lives with anyone, who would it be and why?
These prompts should help you to understand, develop, and write your "WHY!"
Once you've written it, put it somewhere you will see it every single day!
Share your WHY with us in the comments!