#TRENDSETTER TOOLKIT // RESOURCE LIBRARY // XXOBRI.COM
Hey gorgeous! I just wanted to pop in today and share one of my favorite resources!
>>Actually, it's ALL of my favorite resources in one place!<<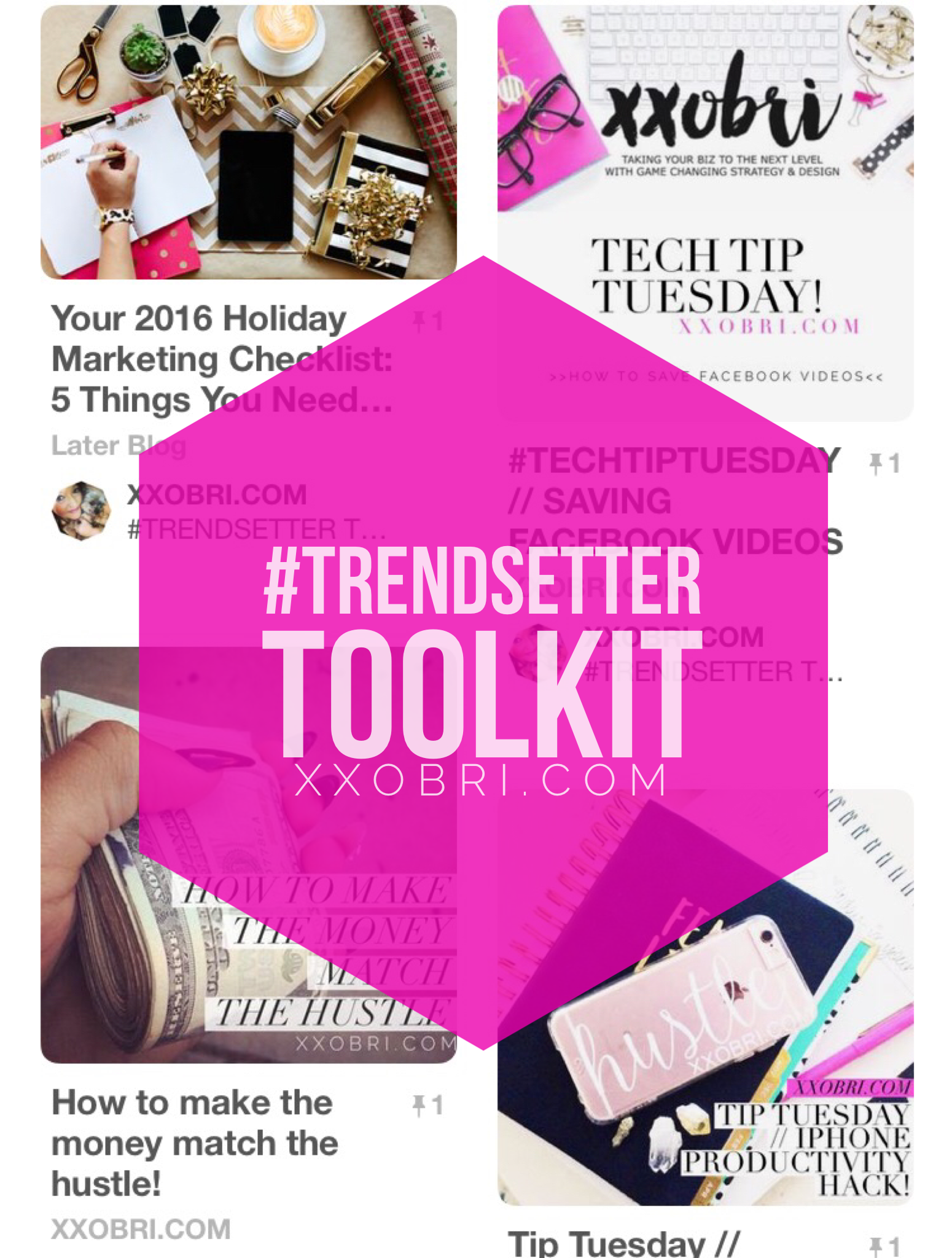 There are so many amazing + helpful resources that many of us can benefit from! I've stored some of my favorites in this special Pinterest board, the #TRENDSETTER TOOLKIT, to share with you!
You'll want to be sure to hit "follow" on this once because I'm always adding more to it as I come across amazing articles!
Do you have any resources you've found especially helpful that I should add to the board?
Link them below! 💗