What are you REALLY selling?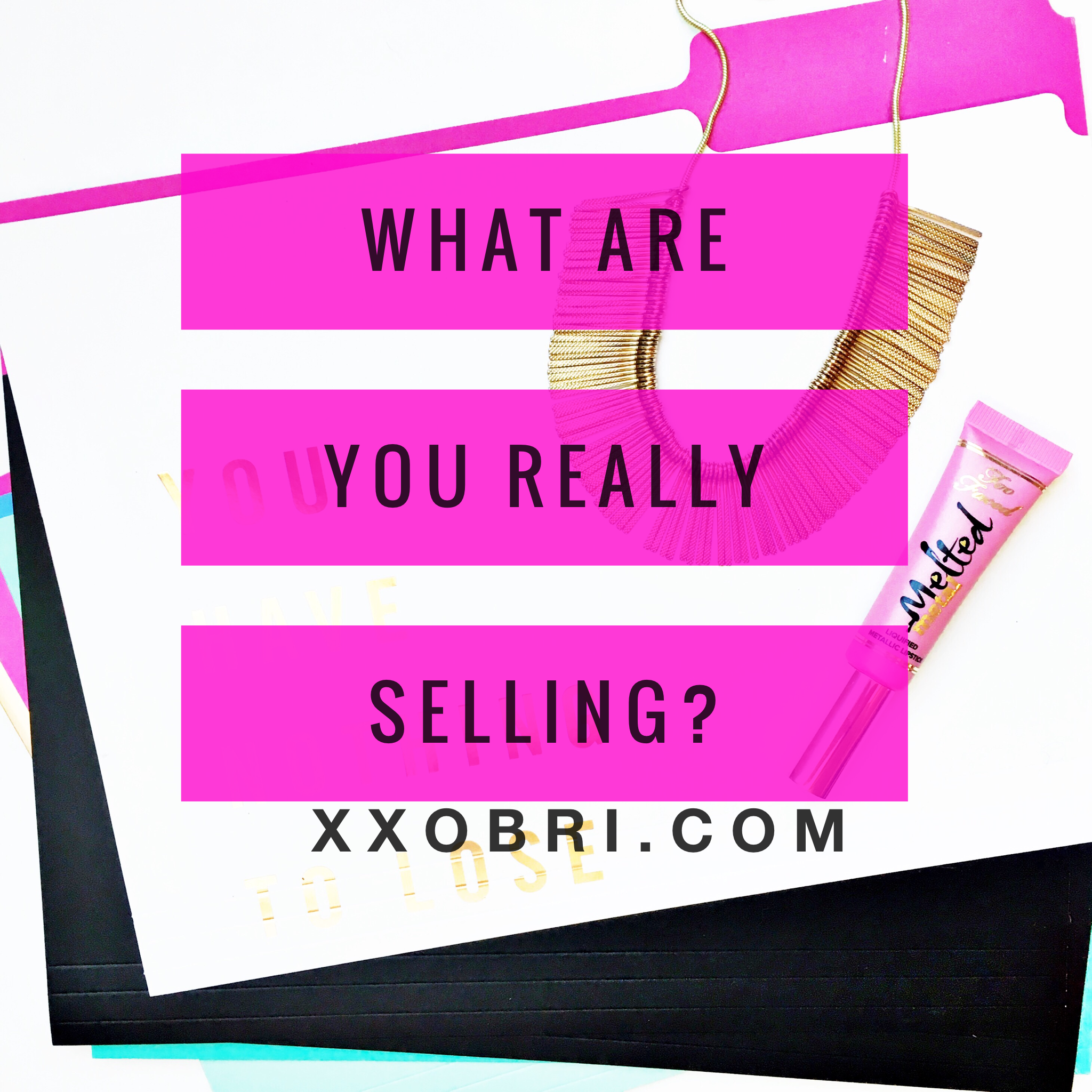 In business, there is a very useful term that is important to understand--'Value Proposition'.
The value proposition is the way in which you are claiming to offer value to your tribe. What it is about your products, your services or your content that your tribe finds "irresistible"? How will you and/or your products benefit your tribe, and impact their lives?
You're selling more than just your products + services! it's not about the airplane, is about the island it's taking them to!
For example, If you are selling a book on getting fit, they are buying more than just a book on fitness.
They are buying the feeling of being fit and healthy. They are buying that feeling of knowing that they look & feel better! They are buying looking great on the beach in that new bikini, fitting back into their skinny jeans, having the energy to keep up with their busy kiddos, feeling confident, and resparking that glimmer in their significant other's eyes when you walk by!
You are selling the feeling of waking up first thing in the morning full of energy and ready to go.
You are selling the feeling of walking into a room and making an impression and turning heads.
And when it comes to being able to FEEL the way they desire, your tribe/customers/clients are ready + willing to pay because they value that feeling they desire!
Your value proposition is the 'dream'.
It's the desired feeling that people are willing to pay money for and it's the dream that will set your business apart from the competition. The dream is what will turn followers into your tribe and what gets them talking about you to all of their friends!
And social media is all about selling lifestyle + dreams.
Sharing YOUR story and dream on social media is about finding art in every day activities. It's about taking something that is relatively routine + dull and making it interesting + exciting.
People often follow others on Instagram because they want to live vicariously through them and to be inspired by them!
For example, let's say you sell Life Insurance. You might be wondering just how you can make that as inspiring and visual as something like fitness. The good news is that there is a way – you just need to choose a theme that is highly related, that will appeal to the precise same tribe, but that isn't necessarily directly the same as your product.
Ask yourself: what is your value proposition and how can you show that in a visual way?
There are essentially two value propositions when it comes to life insurance. Those are:
•Looking after your family
•Improving your finances
You can focus on either of these. (Or if you're smart, BOTH!) You could post lots of pictures of happy families in nice houses doing things together, and/or you could post lots of pictures related to money saving and living a cost-effective lifestyle.
Another way to leverage your value proposition is with a 'personal brand'.
A personal brand is essentially where you take your own authentic self and make it the store front of your business. You bond with your tribe by allowing them to get to know you!
The great thing about a personal brand is that people become fans of you and not just the product or service that you're promoting. From there, it is then your job to demonstrate that you 'live what you preach'. Your personal brand and your lifestyle match what your product is about.
So if you have a blog about fitness and you have a personal brand, then your posts can be of you working out, of you eating healthy meals, of you going on healthy walks… etc.
But the difference here is that you're also going to occasionally include photos that are more related to your personal life: maybe photos of you out and about with your friends, or photos of your other hobbies or your dog. If you get this right, yo build a relationship with your tribe, then they will LOVE getting these little peeks into your life!
How are you sharing your brand on social media?
Tell us in the comments below -- then SHOW us by backing it up with your links 💖