Show Up & Show Off // Social Media Power Hour Checklist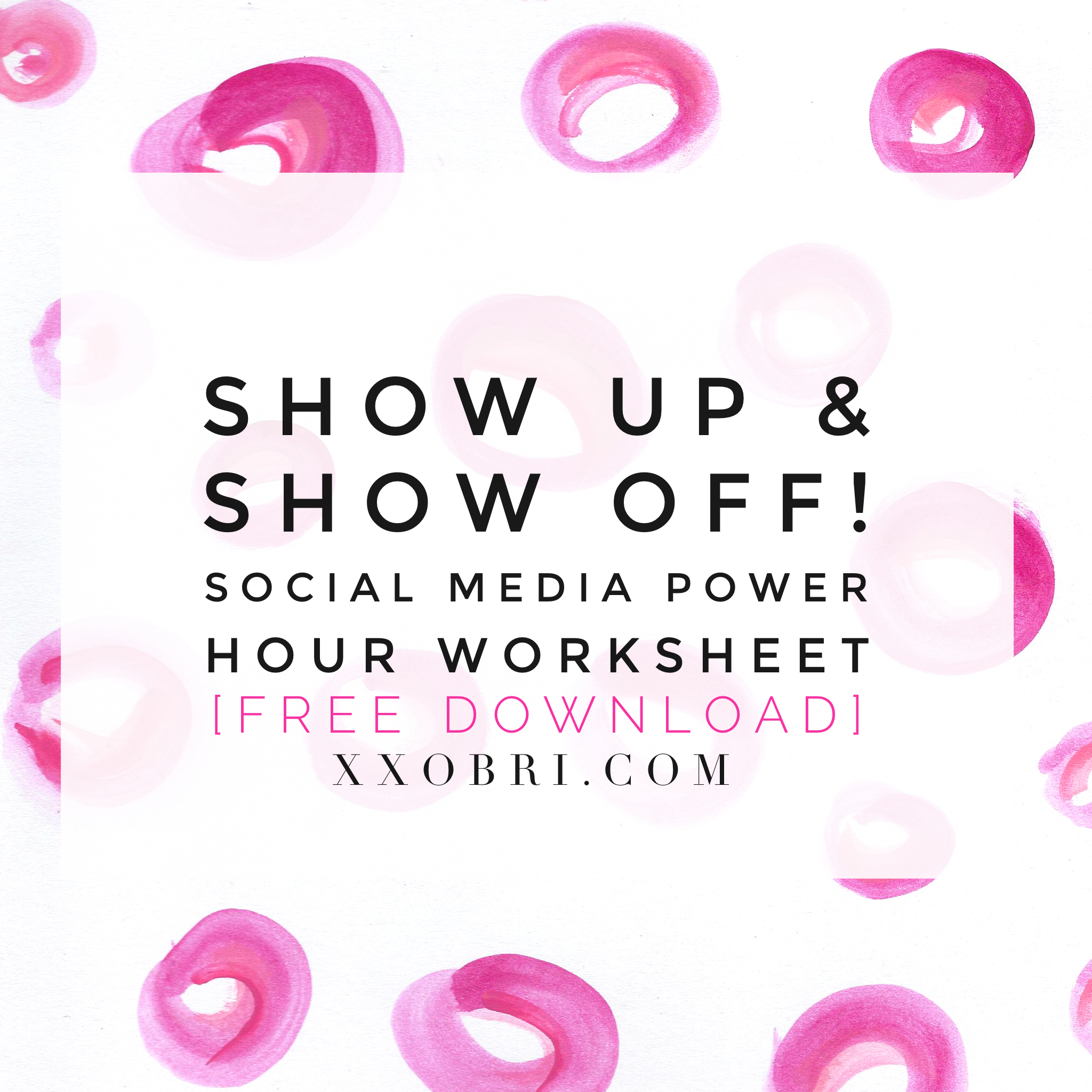 Does this sound familiar....You sit down at your desk determined to GET SOME WORK DONE! You know that you need to check your email, pop in on Facebook and make some connections, hop on Instagram and make a few new friends, and then head over to Pinterest and pin a few things-- quick & easy enough, right?
The next thing you know you look up and an hour has passed and you're still lost in your overwhelming inbox, mesmerized by your social media feeds, stalking your ex's new girlfriend or trying to figure out why on earth the girl you went to high school with is wearing *that* &/or where on earth did your old roommate post that last picture from! Andddddd you've accomplished NOTHING you set out to do *bangs head on desk*!
Not only is social media an important part of running an online business, but it can also be a huge distraction unless you have a game plan! And let's just be real-- you can't be working ON your biz if you're always busy just trying to keep up with your biz!
This is one of the biggest struggles I see my clients battling with on a daily basis! There are a few different solutions and tools you can use, including setting up intention and strategic automation (we will talk about that later) but today I'm going to give you a killer tool to cut down the distractions & help you spend one hour a day slaying your social media!
Say hello to your new power hour checklist!
It's broken down into three sections: Connect, Create, & Contribute!
Each task has a recommended time goal to spend on each so that you become a social media #TRENDSETTER in no time!
💕
I can not wait to hear how this checklist helps you to slay your social media game! What are some of your favorite tips, tricks, and tools to be intention and effective online?!