Good Times & Tan Lines // Summer Vibes // XXOBRI.COM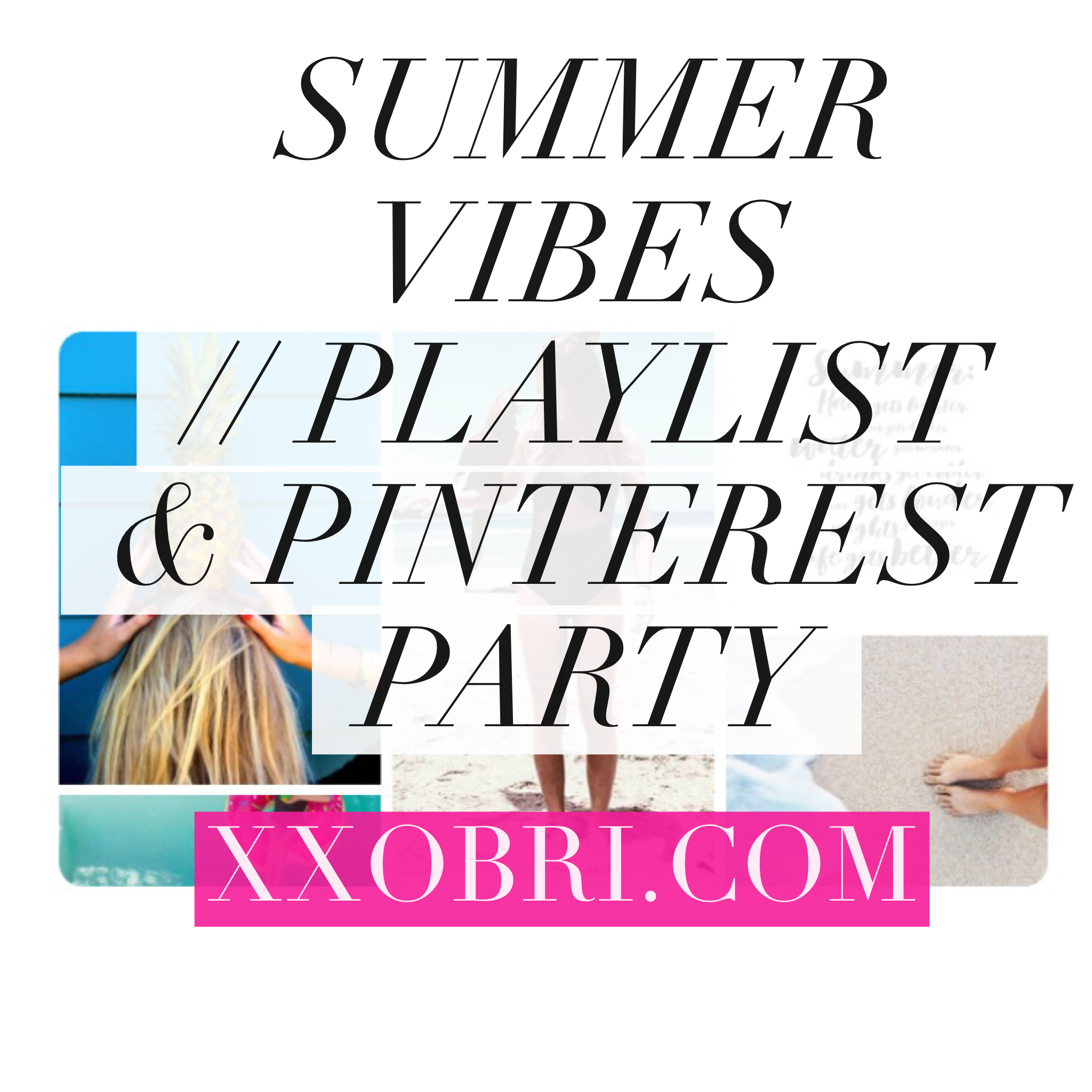 Summer is finally in full swing and I'm loving every second! I'm loving that being my own boss means that I get to work on the back porch soaking up some rays & enjoy the weekends on the creek bed with the love of my life! I feel rejuvenated and motivated by the summer sunny rays that flood my office in the morning and afternoon! I LIVE for little sun dresses and a killer tan!
To celebrate the summer kick off I'm sharing my favorite new play list that gets me even lovin' these summer vibes even more & my summer inspired Pinterest board!
I want to connect with you and see what jams & pins get you in the summer vibin' kinda mood!
Lets have a link party! Share your Summer TimePlaylist & Pinterest board below in the comments!