#TRENDSETTER GIFT GUIDE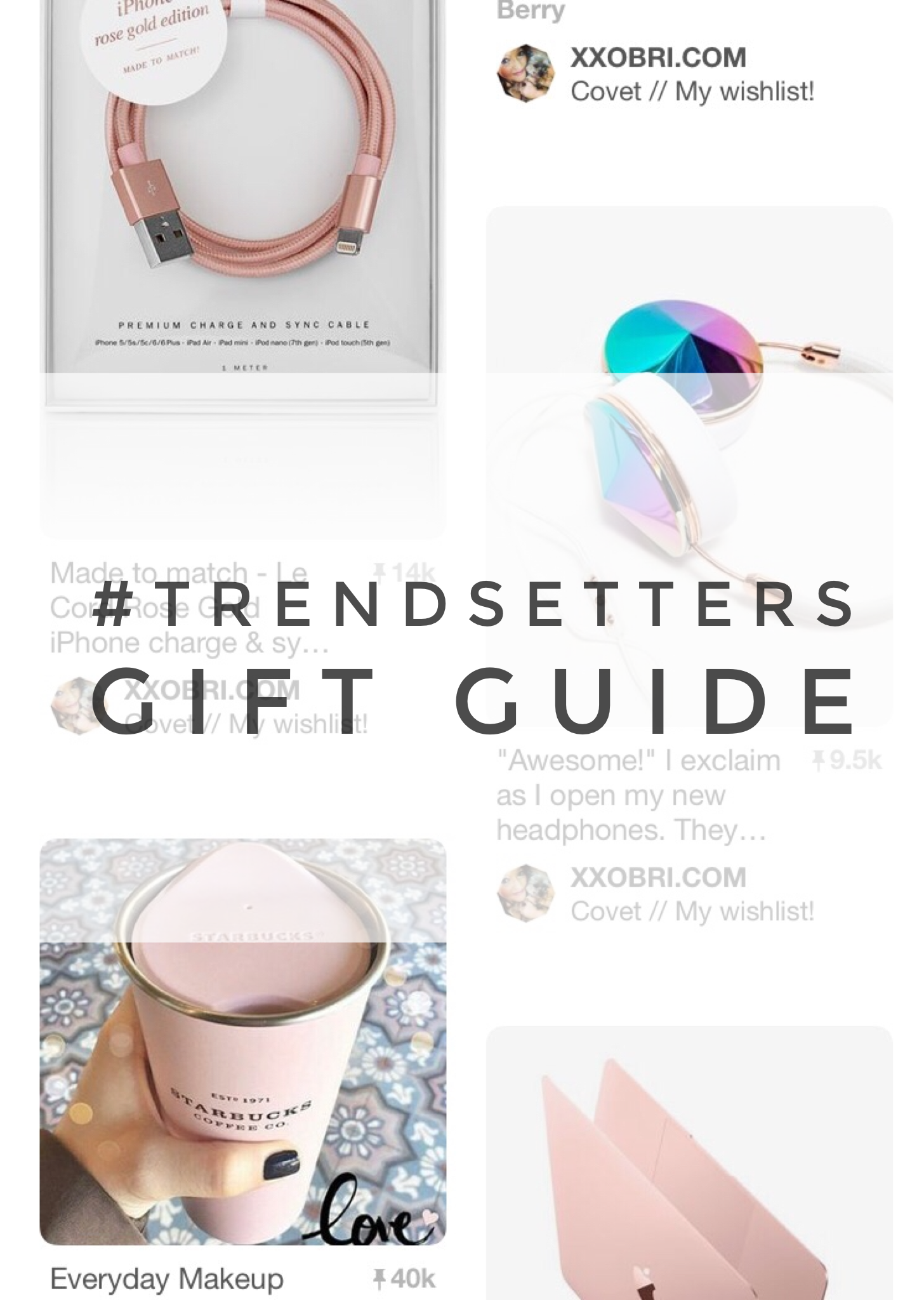 It's that time again! The red cups are out at Starbucks, your Christmas tree that perfectly fits your Instagram theme is up, and you're ready to welcome the holiday season with open arms.
The only task left on your list is getting those perfect gifts for your #bizbestie , but don't worry, I've got you covered!
My #TRENDSETTERS community of the ultimate #bossbabes have let me in on their absolute favorites for this giving season, and believe me… this list may have Oprah's Favorite Things beat.
Whether you're looking for something for your bestie, mom, or sister, look no more-- it's all right here!
" My Peppermint gift set 💕 Comes with: Lip Balm, Sugar Scrub, Body Lotion (full size) , Body Lotion (travel size) .It's such a beautiful set in CUTE packaging! Perfect for teacher gifts, for your mama and sisters, or just for YOU! 💕 "--Crissa Smith
"I LOVE this product because with the holidays coming up, it's great to help with those cheat meals! 😊 If you're into health and fitness but can't resist those holidays meals, Block can help keep you on track 🙌🏼 " --
Kaitlin James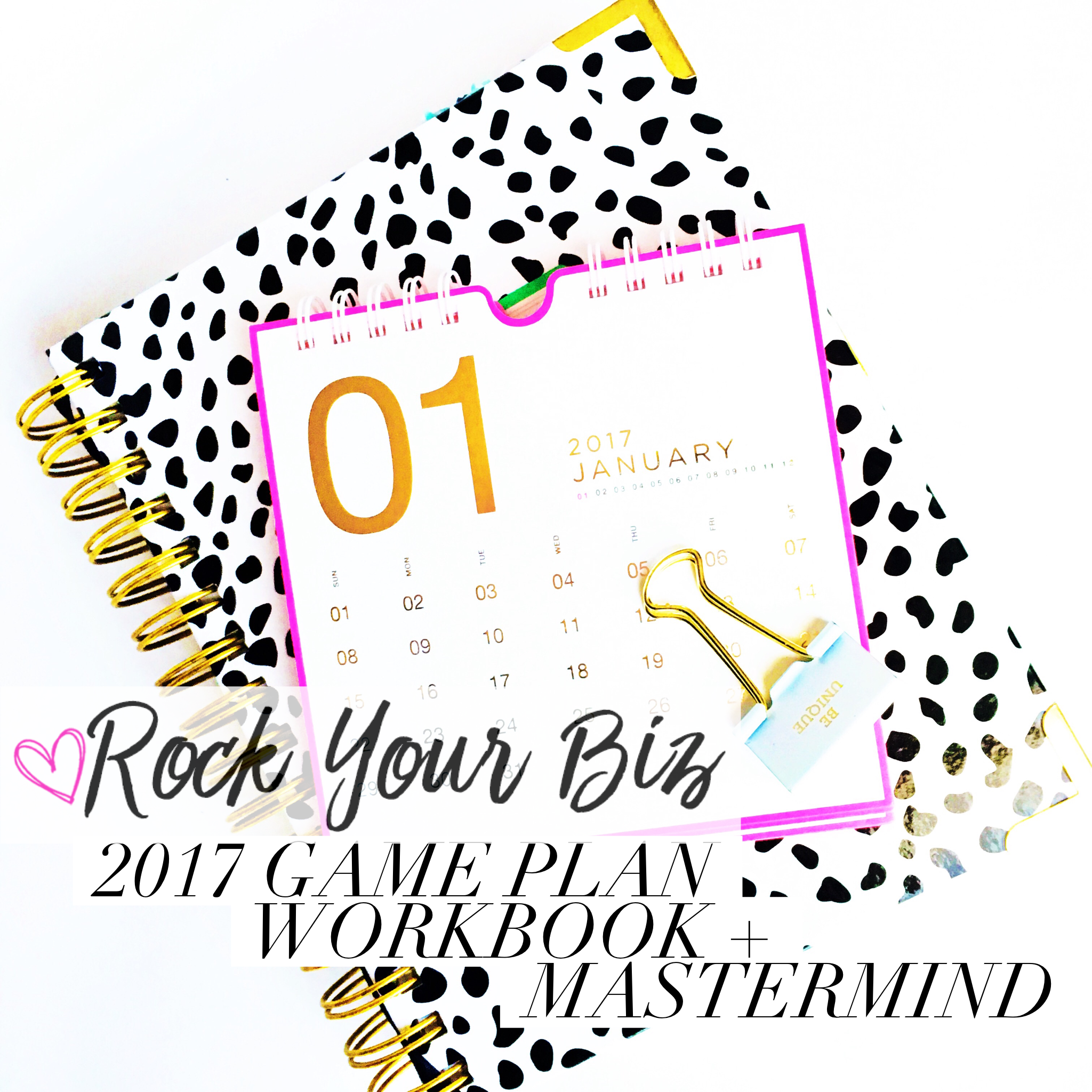 It's essential to have not only have a vision for where you want your business to go, but you knowing what you need to create (and when),be able to break down the BIG GOALS into easy DAILY tasks so that you can work with INTENTION and at the end of the week/month/year you can check them off the list, work in some additional promos for complementary products, and still leave room for last minute offers!
SO I've created a planning program to help you with every single detail you need to create your EPIC 2017 Game Plan!
It Includes a printable PDF Planning Guide + 2 week planning mastermind where we will walk through each step of the process together!
"Just launched custom metal stamped bangle bracelets! I love these because they can be created to say anything you'd like - names, dates, sayings, etc. perfect for a personalized gift!"--Mallory Sills
https://www.facebook.com/chloejewelsbymallory/
"A unique and impactful gift of clarity and reassurance for those who are in the midst of a monumental personal transformation."--Kaela McGuire
https://www.kaelamcguire.com/oraclecards
"Glamcor Bluetooth mirror is $225. Free standard shipping it will come with a black bow around it. These sold out within three days at the professional makeup trade shows. This item is perfect for and girlboss, makeup junkie, or selfie queen. Bonus it's perfect for recording videos and taking selfies so it can be a tax write off for the boss babes!"--Andrea Frederick
"I love this book because it is one to treasure forever. It is just as perfect in a childs book collection, as it is on an adults coffee table. Beautifully written and illustrated by Kim Krans, it embodies the ethos of conscious living and the magic of nature."-Daniella Rose-Kitaen
http://www.anaturalmagick.com/shop/hello-sacred-life-book
Which one are you putting on YOUR list?