7 Day Inbox Slay // Lead Converting Email Planner + Templates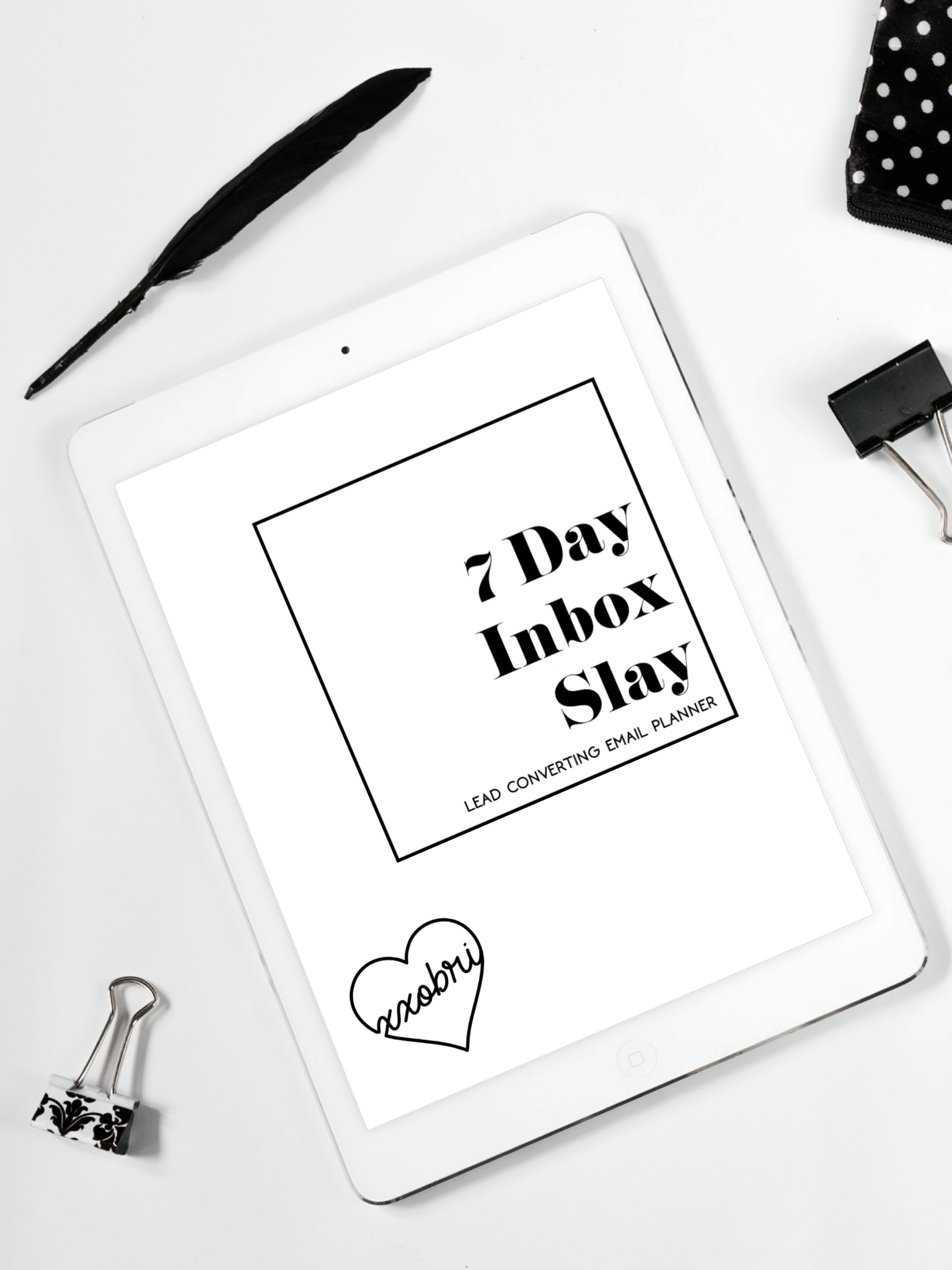 7 Day Inbox Slay // Lead Converting Email Planner + Templates
Use this 7 Day Inbox Slay // Lead Converting Email Planner + Templates to turn your leads into customers in just 7 days/emails!
This kit includes a step-by-step planner for creating killer converting email campaigns. It also includes email templates and tracking system so you can test, tweak and track to fit your brand, tribe, and goals!
If you are a biz babe, you know the importance of converting your followers into customers if you want to be successful. If you've considered, (or even tried) email marketing before, you may be overwhelmed at how to develop an effective strategy to attract leads and turn them into customers.
Sure you could spend hours and hours researching, or even hire a coach (like me) to help you in this process— but if you're not ready (or don't have time) for all of that— this is the perfect starting place! And so you can work smarter not harder, it's all laid out in a a step by step, easy to follow format! Here's what ya get
The Step-by-Step Planner :
Step 1: Define Your Dream Client
Exercise: Define Your Dream Client
Step 2: Know Your Follow-Up Goal
Exercise: Determine Your Goal
Step 3: Opt-In Incentives – Giving Your Dream Client What She Wants & Needs
Exercise: Create Your Opt-In Incentive
Step 4: Map Your Funnel
Exercise: Plan Your Follow-Up Sequence
Step 5: Striking the Right Balance Between Information and Offers
Exercise: Give Them Good Info
Step 6: Open Up – How to Write Click-worthy Subject Lines
Exercise: Create a Swipe File
Step 7: Crafting Compelling Calls to Action
Exercise: Create Your Email Calls to Action
Step 8: Put Your Email Campaigns on Autopilot
Exercise: Plan Out Your Automation
Step 9: Test, Track, Tweak & Improve
Exercise: Track Your Numbers

Exercise: Email Planning Templates
Download your planner now and start converting your tribe to customers in just 7 days/emails!
sale