3 SECRETS TO ATTRACTING YOUR TRIBE // STRATEGY, BRANDING, + WEB DESIGN BY XXOBRI.COM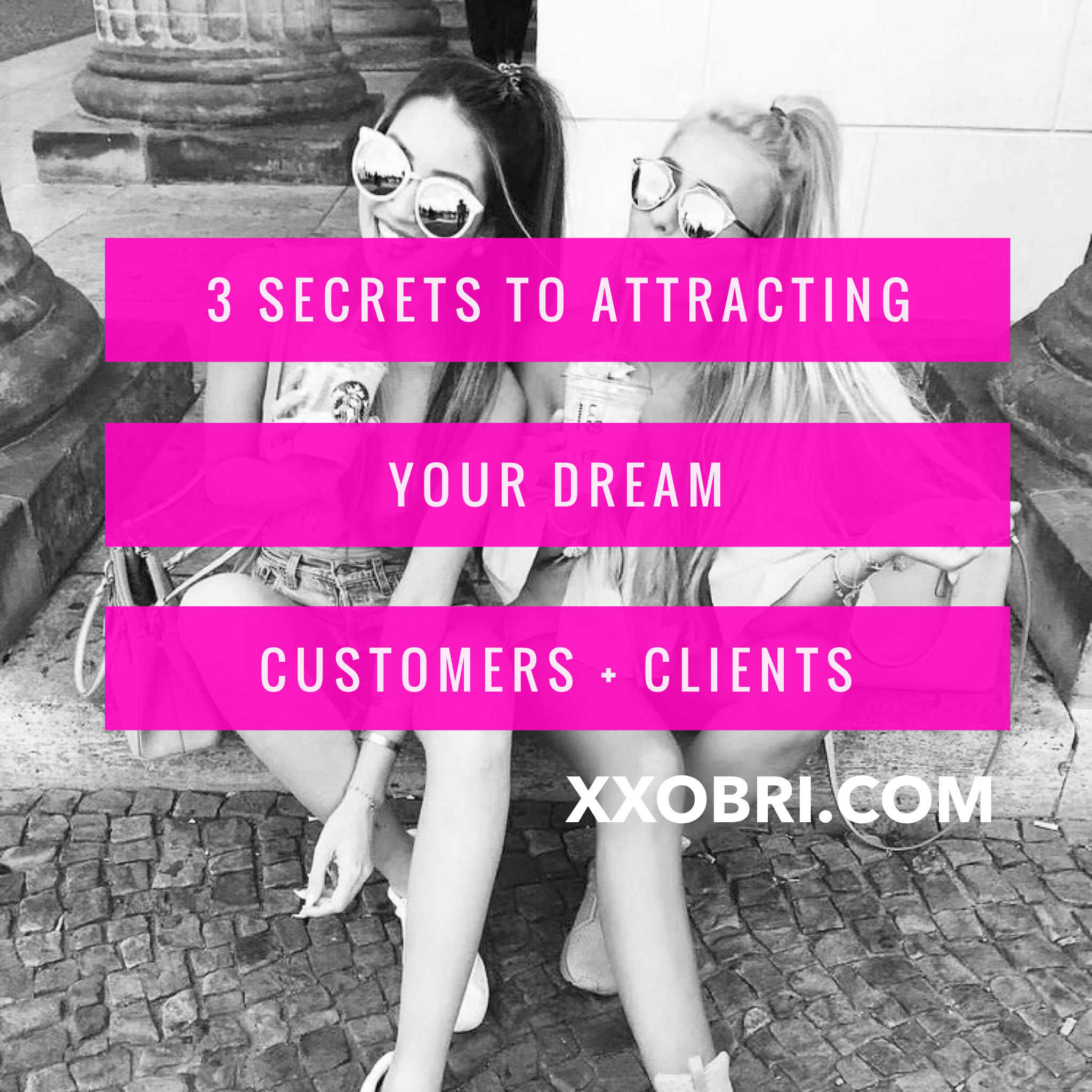 Sure, you know your service or productis a great, but how do you know it will sell?
Imagine spending weeks or even months of time—plus the cost of document design, video editing and all the other pieces that go along with it—only to discover it's not what your audience wants or needs. How frustrating would that be?
You don't have to leave it to chance, though. There are plenty of ways to test your idea before spending the time and energy on going "all in".
Ask them what they want!
This is the simplest way to get a feel for what your market needs and wants. Simply ask them. Create a survey with Survey Monkey, Typepad (or even a Google form) and post it on your blog, social media, and/or send it out to your mailing list!
For best results, keep it short, but ask what you really need to know!
 
For example
-What they're struggling with
-Their preferred learning method (video, text, audio, etc.)
-what would they pay
These three things alone will tell you everything you need to know to create a product, service, and/or marketing game plan that's practically fail proof!
Listen to Their Complaints + Struggles
If you have a community (or are part of one) of ideal clients, pay attention to what they're asking about the most. These are the things they need help with. For example, if you're a business coach and your Facebook group is filled with questions about running Facebook ads, then clearly there is a need for some training in that area.
Study Others
Are you connected to and building relationships with others in your tribe as well as in your niche? This is a great way to gain insight into what your tribe is craving, and what others with similar tribes aredoing—not to copy them, but to discover what's working, and what's not!
And don't shy away from really connecting with others in your industry! Remember, a real #trendsetter knows it's all about COLLABORATION > COMPETITION!
-Promote them as an affiliate! Work smarter not harder by filling in the gaps on your marketing plan by plugging their offerings in return for an affiliate payout!
-Fill in the gaps on what they aren't offering
Be sure to payattention to what your tribe is asking for, find out what they're willing to pay, and what their other options are!
This info alone will give you incredible point of view from your tribe and what they want and need!
Use that information with intention and execute your strategy and you'll become irresistible to your tribe!
ARE YOU OVER PLAYING SMALL AND READY TO HAVE YOUR DREAM CLIENTS/CUSTOMERS COMING TO YOU (INSTEAD OF THE OTHER WAY AROUND?)
LET'S CHAT!
AND BE SURE TO CHECK OUT MY LAUNCH YOUR EMPIRE ALL IN MASTERMIND PROGRAM THAT'S KICKING OFF IN MAY!
IF YOU'RE REALLY SERIOUS ABOUT TAKING YOUR BUSINESS TO THE NEXT LEVEL, THIS IS THE PROGRAM FOR YOU!
I ONLY OFFER IT TWICE A YEAR, AND THERE ARE ONLY 10 SPOTS AVAILABLE!