Dont Slave Away At A Job You Hate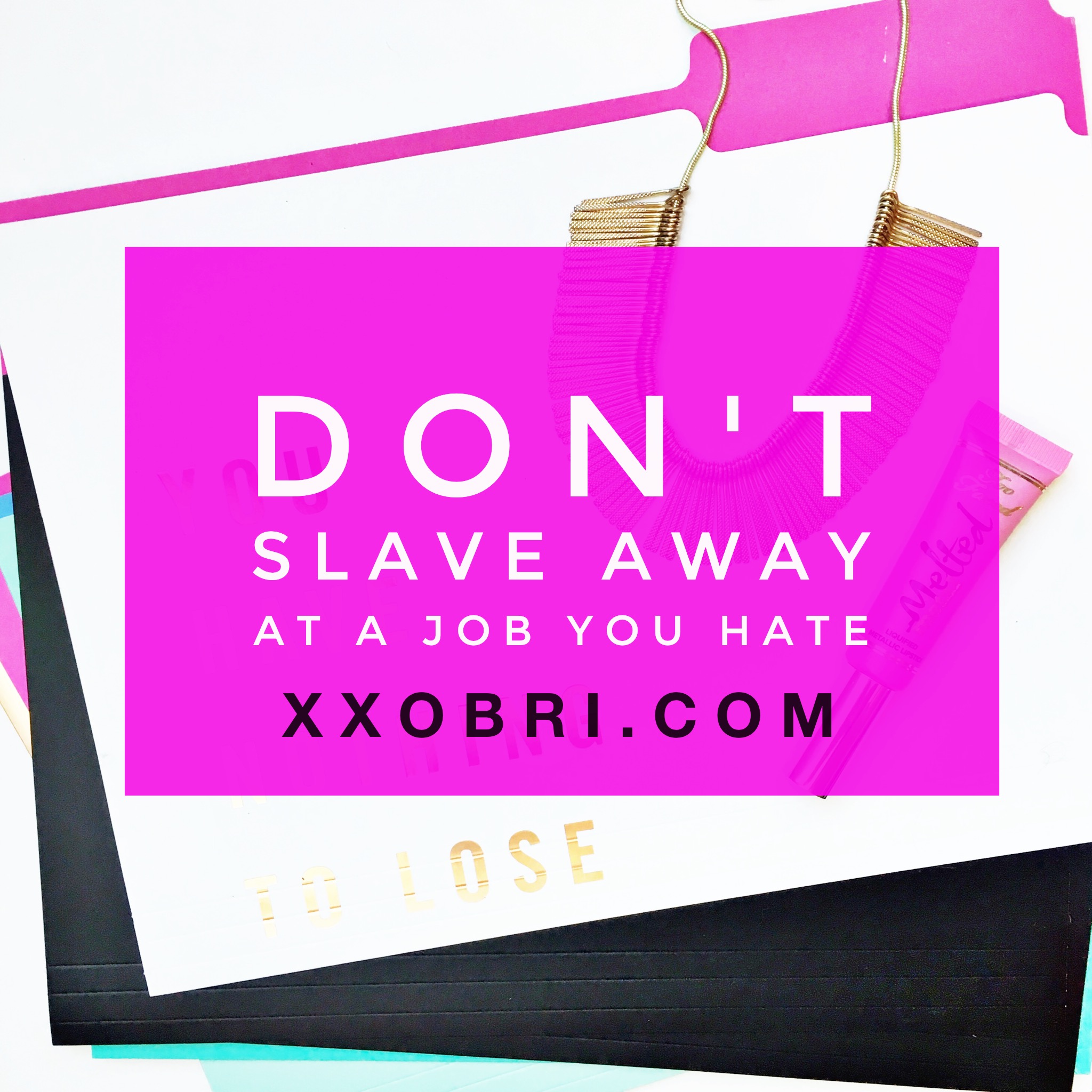 Spending all your time slaving away in a job you hate, living paycheck to paycheck and barely making ends meet-- It doesn't have to be that way.
More and more babes are tired of living this way, and are becoming more open to the idea of network marking and online based business opportunities!
But, one thing I often see is babes who start a network marketing or online business starting with the wrong mindset. They go in expecting to put in minimal time and effort and get rich over night. As fabulous as that sounds, it's just not how it works.
Working online is much better than working at a conventional job, but it still requires time + work! If you want business like results, you need to run it-- LIKE A BUSINESS!
I connect daily with babes who started their online based businesses with the hopes of making thousands a month, but ultimately signed up just to get that extra $500/month!
And let's just #keeepitreal -- you can not run your business like a $500/month business and expect $5k/month results!
You have to be prepared to devote enough of yourself to your business in order for it to grow properly and generate the income you desire.
Here are some tips on how you can stop playing small, + set yourself up for success in your online business!
1. Do the research.
Find out what exactly you want to promote or sell. Learn the tricks of the trade, dig through forums and article directories to find out all you need to know. Knowledge is power and knowing what you are doing is important.
2. Make a business plan.
Even if it is an internet marketing company, it is still a business and needs proper planning. Make an outline of what you want to do and then use that list in your work to help you stay focused. Just go down the list, one thing at a time and get them down. Be sure to think about long term plans, and time and finicanial costs and investments.
3. Stay focused.
A big problem that people face when trying to work online is the lack of focus. At a typical 9 to 5 job you have a boss breathing down your neck or co-workers that depend on you. However with an online business you have you and only you. This lack of supervision and pressure can make it easy to slack off and lose focus. So it is important that you keep your head on your shoulders and get your work done.
4. Do not give up.
People often get discouraged when working online because they expect fast results. You will not make money overnight and you will spend time building up your business for months before it starts making money. You just have to remember not to give up. If you keep consistent with your work and make sure you are doing everything you can to grow your internet marketing company, then it will make money eventually.
Online businesses offer a lot of advantages over traditional jobs and businesses, and if you work it like a business and allow it to grow-- it will be profitable!
Are you still stuck in a 9-5 you don't love?
Does YOUR biz feel too much like a JOB?
But it doesn't have to be that way! Life is too short-- and you're in control of what it looks like based on your daily actions + mindset! Don't get me wrong-- I'm not saying quit your 9-5 tomorrow and hang by the pool because #YOLO.

What I AM saying is that you can make the decision NOW to start taking back control, and creating a life + biz you love --
because, ya know--
#YOLO!
Here's the deal--I'm passionate about helping babes like you create a life + biz they are #obsessed with BECAUSE I know the impact it has made in my life, and the lives of my clients - and I want you to have the same! [If we can do it, trust me-- you can too!]

Whether that's making your side hustle finally feel like it's "working" or "connecting the dots" in your business to get better results--I am here for YOU! #idoitforthebabes

It's time for your biz to feel more like waking up every day + doing what you love instead of "work"!
But it won't happen without a plan--you need a little direction, intention + strategy to work smarter, not harder to get the results you deserve!
You'll feel less overwhelmed, which means you'll feel lighter and excited! Your eyes will light up again, you'll have your vibe back, and you'll attract more babes wanting to know your secret (buy your product/service, + join your #squad)! You'll work more efficiently and make big things HAPPEN!