RESOLUTIONS THAT STICK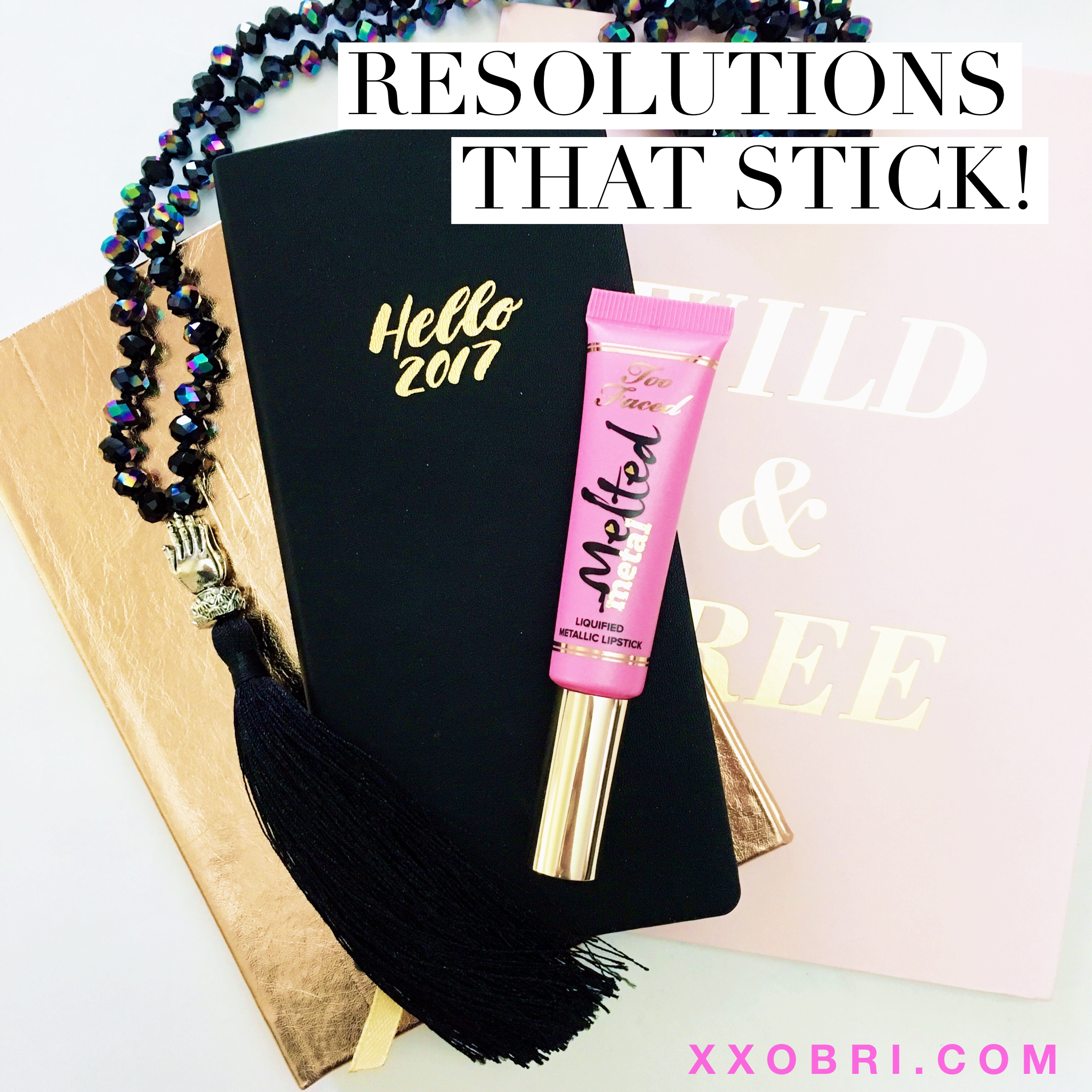 Hello 2017!
I know this many of us are excited and setting our goals for the new year!🎉
No matter what type of goals you're setting, I wanted to share some tips on how to make them happen!✅
We've all heard the famous words Lance Armstrong uttered during his trip to the moon "One small step for man; one giant leap for mankind." 💭
Mr. Armstrong didn't just utter one day, "Well, I think I'll walk on the moon next week." It took YEARS of education; practice; knowledge, commitment and focus before he was even able to board a spacecraft, let alone walk on the moon. 🚀
The point is everyone finds it difficult to stay focused on a goal.👯
The topsy-turvy world of self-motivation is evident everywhere. Lose weight; gain weight. Even the smallest goal can sometimes require the most disciple, motivation, and commitment.
Realistic expectations and a positive attitude, combined with small action steps can make your goals more achievable. 🙌
How? 💁🏻You must first know and understand your goal. Begin with one specific goal, and write it down often. It doesn't have to be anything major; start with something simple! Grab a sheet of paper, write it down and hang it up EVERYWHERE. This is your first step to focusing on your commitment.
Next, break it down into small steps. ⬇️
For example: Let's say you want to start a diet and exercise program. Your goal is to lose 50 pounds, and be able to run two miles a day. It's January; you set a target goal date of August. Write it down: 50 pounds; two miles a day; August. Focus daily on these words. Next, break it down into even smaller steps. Follow a specific diet plan; and begin running 10 minutes a day. If in the first week, you begin to see results --your confidence will build; and you will become even more motivated to continue.
Keep a journal.📝 In one half of the book record your diet progress; in the second half of the book record the amount of running time you've achieved. You may not believe it, but when you write about yourself, you tend not to be more likely to #keepitreal.
Read your journal often. 🖍Use a red pen to write your diet and exercise achievements. Even if you eat something you shouldn't, don't worry about it. You're not perfect; and you don't need that kind of pressure. Just keep going. You're allowed a mistake every once in a while.
Finally, never give up. You've come so far; your confidence is growing, and you are so close to your goal --stay focused!!👓
Reward yourself every now and then. You deserve it! 🛍
Don't think about the end result, enjoy the journey. 🛣
If Neil Armstrong can walk on the moon; you can accomplish anything you set out to do! 🌕
XXO!💕
P.S.-- IM RUNNING ROUND TWO OF THE FREE PLANNING CHALLENGE IF YOU'D LIKE TO JOIN US FOR DAILY PLANNING PROMPTS TO #SLAY YOUR 2017!